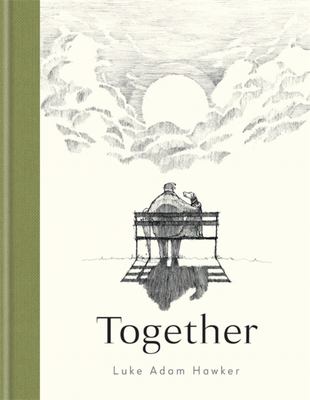 Together
by Luke Adam Hawker
$35.00
AUD
Category: Art
A beautiful book to connect us after such a challenging time.'Dark clouds were looming in the distance. We watched them gather, and we wondered... When will it come? How long will it last?' A monumental storm brings huge and sudden change. We follow a man and his dog through the uncertainty that it brin gs to their lives. Through their eyes, we see the difficulties of being apart, the rollercoaster of emotions that we can all relate to, and the realisation that by pulling together we can move through difficult times with new perspective, hope and an appreciation of what matters most in life. ...Show more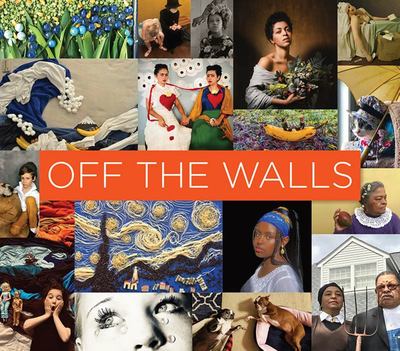 $22.95
AUD
Category: Art | Series: Bibliotheca Paediatrica Ref Karger Ser.
When life (in a global pandemic) imitates art . . .   Van Gogh's Starry Night made out of spaghetti? Cat with a Pearl Earring? Frida Kahlo self-portraits with pets and toilet paper? While the world reeled from the rapid spread of the novel coronavirus (COVID-19), thousands of people around the globe, inspired by challenges from Getty and other museums, raided toy chests, repurposed pantry items, and enlisted family, roommates, and animals to re-create famous works of art at home. Astonishing in their creativity, wit, and ingenuity, these creations remind us of the power of art to unite us and bring joy during troubled times. Off the Walls: Inspired Re-Creations of Iconic Artworks celebrates these imaginative re-creations, bringing highlights from this challenge together in one whimsical, irresistible volume. Getty Publications will donate all profits from the sales of this book to Artist Relief, an emergency initiative offering resources to artists across the United States.     ...Show more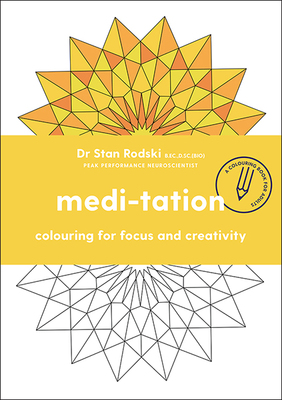 $19.99
AUD
Category: Art
Enjoy the meditative relaxation of Medi-tation: Colouring For Focus and Creativity. The simple act of colouring itself has the power to engage your brain, improve your mood and kindle creativity by providing a mindful task that also transports us back to a time in our lives when we felt carefree and sa fe. Colouring is a mindful, creative practice that brings no element of competition or failure and instead creates total absorption - even if you are not creative. In Medi-tation, Dr Stan Rodski draws on the study of neuroscience to bring brand new exercises and patterns to help focus your brain and create a meditative state. Dr Rodski's easy-to-use meditative techniques are designed to focus your brain through the use of colour with pattern, repetition and detail - focusing on helping us to be more rested, concentrate better, and be more aware.   ...Show more
$19.99
AUD
Category: Art
Pocket Art features100 art activities to do on your daily art work-out. Bringing creativity into daily life, Lorna Scobie encourages you to react to the present, and to live more in the moment through simple, observational-based art activities. Through creative prompts and quick-sketches – which you can then use to develop bigger, more detailed artworks at home – activities will incorporate mindfulness, gratitude, skill-building and enjoyment, acting as a daily check-in for inspiration and creative play. Designed to be drawn into the book, and providing you with the friendly encouragement you need to explore your creativity and record your experiences, Pocket Art will build your confidence as an artist and is the perfect spring-board to create your very own sketch book. 100 art activities to do whenever and wherever inspiration strikes. ...Show more

$34.99
AUD
Category: Art
Part performance art and part engineering, sand sculpture has become amazingly sophisticated as artists explore the boundaries of their skill with sand as a medium. Within a very short time, a sculptor can create an awesome, thought-provoking experience that will completely vanish after a few weeks. The photographs are all that's left. Barbara Purchia and E. Ashley Rooney take you on a round-the-world tour of sandscapes showcasing a dazzling array of sculptural figures, forms, and styles. Behind-the-scenes interviews with the sand masters reveal what motivates them and how they approach their art. Todd Vander Pluym, the world's premier sand artist and president of Sand Sculptors International (SSI), shares a contemporary history of sand sculpture, and renowned international sculptor Kirk Rademaker describes how he built a new life around this ephemeral medium. The images of these art pieces will have you wanting to stick your toes in the sand ...Show more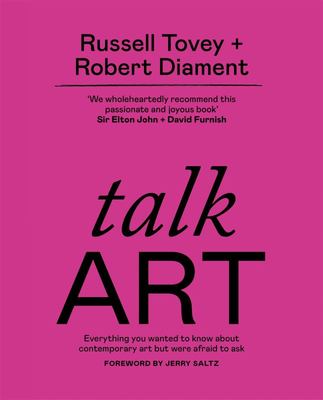 $39.99
AUD
Category: Art
***'As rabid admirers and collectors of contemporary art and photography we wholeheartedly recommend this passionate and joyous book. Without art the human soul is unfulfilled. This collection by Russell and Robert fully explains why.' Sir Elton John and David Furnish 'Russell and Robert have made talk ing art not just pleasurable but necessary.'Lena Dunham 'As witty, wise and well informed as Russell and Robert's excellent podcast.'Edward Enninful, OBE When launching the Talk Art podcast in 2018, actor Russell Tovey and gallerist Robert Diament had one clear aim: to make the art world more accessible. Since then, the podcast has grown to be a global hit, featuring exclusive interviews with leading artists, curators, gallerists, actors, musicians and fellow art lovers such as Lena Dunham, Sir Paul Smith, David Shrigley, Noel Fielding, Edward Enninful, Rose Wylie and Sir Elton John. Talk Art, the book, is a beautiful and accessible celebration of contemporary art, and a guidebook to navigating and engaging with the art world. Covering a range of different media from photography and ceramics to performance and sound art, the book explores the way art interacts with our society, highlights lesser-known artists, and provides a snapshot of the art world as it is today. With a wealth of imagery - some never before seen in print and some created exclusively for the book - and an informative, engaging narrative, Talk Art will become the must-have book art lovers return to again and again. The book features highlights from interviews with: Tracey Emin, Jordan Casteel, Jerry Saltz, Elton John, Grayson Perry, Ian McKellen, Alasdair McLellan, Helen Cammock, Somaya Critchlow and many more. Praise for the podcast: "lively, accessible and enthusiastic" - Financial Times "as fast-paced and gossipy as it is genuinely interesting" - Dazed "trendy, gossipy, fast-paced conversational fun" - New York Times "It's an education, but not in an alienating highbrow way" - NME ...Show more
$59.99
AUD
Category: Art
'A collection of objects, no matter how mundane, tells a story. They are like a little world; you can get lost in them.' - John Bokor Still Life explores the diverse practices of more than forty contemporary Australian artists and documents a repertoire of styles, subjects, visions and philosophies. Al ongside flowers and food - mainstays of the genre - the works within these pages also incorporate objects such as books and beer cans, birds and balloons, adding energy and intrigue to both the composition and the story revealed. This book captures the inanimate beauty of the everyday in a distinctly Australian context, and offers a meditation on human experience and the brevity of life.   ...Show more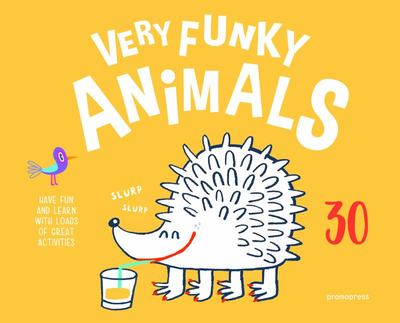 $22.99
AUD
Category: Art
Did you know that giraffes produce sounds that are far too low for humans to hear? Or that some tiny mosquitoes have no less than 47 teeth? In this new activity book, Victor Escandell illustrates these and many other amazing facts about the animal world. Children will have a blast drawing, colouring, cu tting out, satiating their thirst of knowledge and solving fascinating enigmas about their favorite animals. Each one of the charming characters of this book reveals a surprising aspect of its nature as it suggests super fun activities that stimulate those new, powerful minds...and hands! Once more, Victor Escandell puts in our hands a bunch of delicious illustrations, wonderful facts and plenty of fun. This is an irresistible activity book, perfect for sharing with family and friends ...Show more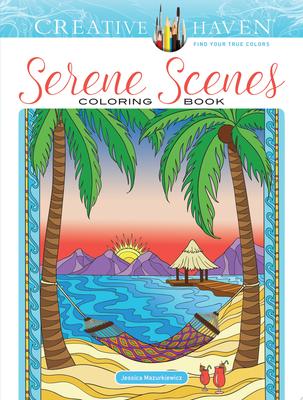 $14.99
AUD
Category: Art | Series: Creative Haven Coloring Bks.
Thirty-one tranquil scenes capture the beauty of charming yet simple settings that will soothe your soul. From a sunset on the beach to a lone cabin nestled in the woods, the illustrations set the stage for colorists to experience the calm that can be found in everyday life. Pages are perforated and pri nted on one side only for easy removal and display. Specially designed for experienced colorists, Serene Scenes and other Creative Haven(R) adult coloring books offer an escape to a world of inspiration and artistic fulfillment. Each title is also an effective and fun-filled way to relax and reduce stress. ...Show more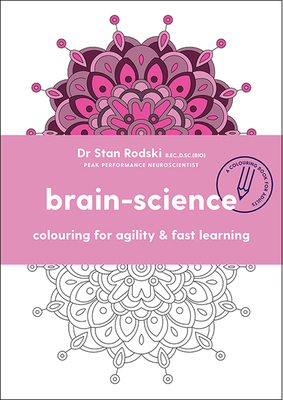 $19.99
AUD
Category: Art
While there are adult colouring books of every description available this book is drawn from the science behind using colouring to reduce stress. The fact is our brains get overwhelmed at times by the speed of life and bombardment of information. It is essential for our health and wellbeing to be able to draw upon our own resources to deal with stress when it comes along.  Brain Science provides an easily used meditative technique to relax - which everyone can do - by using the unique technique of PATTERN, REPETITION, SINGLE FOCUS and CREATIVITY with no COMPETITIVE pressure in colouring-in. Brain Science taps into your own powerful inner resources controlled by your brain, to combat stress by engaging in an activity it remembers as both creative and relaxing - colouring in a meditative way that moves your brain to a more restful state. Allow the mind to relax and enjoy the meditative qualities that come from these exercises which thousands have already done and enjoyed the benefits. ...Show more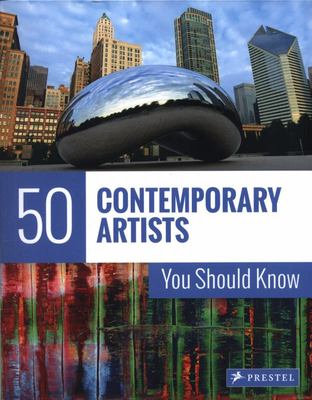 $39.99
AUD
Category: Art | Series: 50 You Should Know Ser.
This volume presents the most important artists working today such as Matthew Barney, Damien Hirst, Sophie Calle, and Olafur Eliasson. It is an exciting voyage of discovery into the world of contemporary art, as diverse as the artistic personalities that shape it. Informative texts, numerous illustratio ns, and insightful references to present-day events make this book into a unique overview. Book jacket. ...Show more
$19.99
AUD
Category: Art
Anti-stress: meditation through colouring provides an easily used meditative technique to relax - which everyone can do - by using the unique technique of PATTERN, REPETITION, SINGLE FOCUS and CREATIVITY with no COMPETITIVE pressure in colouring-in. Anti-stress taps into your own powerful inner resource s controlled by your brain, to combat stress by engaging in an activity it remembers as both creative and relaxing - colouring in a meditative way that moves your brain to a more restful state. Our brains can often be overwhelmed by the speed of life and bombardment of information. It is essential for our health and wellbeing to be able to draw upon our own resources to deal with stress when it comes along. While there are colouring books of every description available, Anti-stress is drawn from the science behind using colouring to reduce stress.   ...Show more