$32.99
AUD
Category: Fantasy & Sci-Fi
A lone astronaut must save the earth from disaster in this incredible new science-based thriller from the Sunday Times bestselling author of The Martian. AVAILABLE FOR PRE-ORDER NOW: from the bestselling author of THE MARTIAN 'If you like a lot of science in your science fiction, Andy Weir is the wr iter for you. . . This one has everything fans of old school SF (like me) love.' GEORGE R.R. MARTIN 'Brilliantly funny and enjoyable. One of the most plausible science fiction books I've ever read' TIM PEAKE, astronaut 'Weir's finest work to date. . . This is the one book I read last year that I am certain I can recommend to anyone, no matter who, and know they'll love it.' BRANDON SANDERSON________________________________________A lone astronaut.An impossible mission.An ally he never imagined. Ryland Grace is the sole survivor on a desperate, last-chance mission - and if he fails, humanity and the earth itself will perish. Except that right now, he doesn't know that. He can't even remember his own name, let alone the nature of his assignment or how to complete it. All he knows is that he's been asleep for a very, very long time. And he's just been awakened to find himself millions of miles from home, with nothing but two corpses for company. His crewmates dead, his memories fuzzily returning, Ryland realizes that an impossible task now confronts him. Hurtling through space on this tiny ship, it's up to him to puzzle out an impossible scientific mystery-and conquer an extinction-level threat to our species. And with the clock ticking down and the nearest human being light-years away, he's got to do it all alone. Or does he? An irresistible interstellar adventure as only Andy Weir could imagine it, Project Hail Mary is a tale of discovery, speculation, and survival to rival The Martian -- while taking us to places it never dreamed of going.________________________________________'One of the most original, compelling, and fun voyages I've ever taken.' ERNEST CLINE, author of Ready Player One and Ready Player Two 'Undisputedly the best book I've read in a very, very long time. Mark my words: Project Hail Mary is destined to become a classic.' BLAKE CROUCH 'An unforgettable story of survival and the power of friendship - nothing short of a science-fiction masterwork.' KIRKUS REVIEWS 'A suspenseful portrait of human ingenuity and resilience [that] builds to an unexpectedly moving ending. A winner.' PUBLISHERS WEEKLY 'Weir returns with gusto . . . his writing flows naturally, and his characters and dialogue crackle with energy. With this novel, he takes his place as a genuine star in the mainstream SF world.' BOOKLIST ...Show more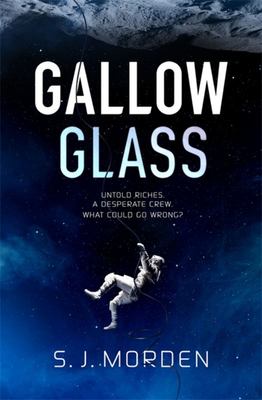 $32.99
AUD
Category: Fantasy & Sci-Fi
The year is 2069, and the earth is in flux. Whole nations are being wiped off the map by climate change. Desperate for new resources, the space race has exploded back into life. Corporations seek ever greater profits off-world. They offer immense rewards to anyone who can claim space's resources in the ir name. The bounty on a single asteroid rivals the GDP of entire countries, so every trick, legal or not, is used to win. Jack, the scion of a shipping magnate, is desperate to escape earth and joins a team chasing down an asteroid. But the ship he's on is full of desperate people - each one needing the riches claiming the asteroid will bring them, and they're willing to do anything if it means getting there first. Because in Space, there are no prizes for coming second. It's all or nothing: riches beyond measure, or dying alone in the dark. Praise for ONE WAY: 'A blend of classic mystery, ORANGE IS THE NEW BLACK and Andy Weir's THE MARTIAN, ONE WAY is a science fiction thriller like no other' Waterstones ...Show more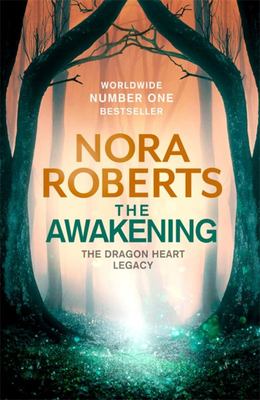 $32.99
AUD
Category: Fantasy & Sci-Fi | Series: The\Dragon Heart Legacy Ser.
Mists, shimmering silver fingers, rose over the pale green water of the lake. They twined and twisted toward a sky quietly gray, while in the east, over the hills, a pink blush waited, like a held breath, to waken.Breen Kelly had always been a rule follower. So, when her father left when she was twelve years old, promising to return, she waited. Now, more than a decade later, she's working at a job she hates and is tired of the life that playing by the rules has dealt her. It's time to make a change. Breen makes a leap into the unknown with a summer trip to Ireland - her father's homeland. Little does she know how much of a leap until a walk in the woods leads her through a portal into another world - Talamh - where Breen will find magic, family and a destiny she could never have dreamed ofFrom Sunday Times bestseller Nora Roberts - a tale of adventure, magic and finding your home ...Show more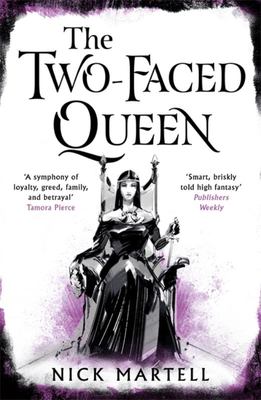 $32.99
AUD
Category: Fantasy & Sci-Fi
Michael Kingman thought he was going to die by the executioner's axe, forever labelled as a traitor. Still alive, and under the protection of the Orbis Mercenary company, Michael and his family and friends are deeply involved in the seemingly rival conspiracies that are tearing The Hollows apart. With the death of the King, both the Corrupt Prince and his sister Serena are vying for the throne, while the Rebel Emperor is spreading lies amongst the people, and all of them want Michael dead. This is a story of betrayal, murder, and rebellion, and in this direct sequel to the debut novel The Kingdom of Liars, also some hope for justice. For readers who love the intrigue and widening scope of epic fantasy like Sanderson's Mistborn and Week's The Black Prism, this is your next must-read fantasy series. Praise for The Kingdom of Liars: 'An excellent fantasy debut, with engaging worldbuilding and a good mix between action and character. I thoroughly enjoyed the novel, and look forward to following Nick's sure-to-be lengthy writing career' - Brandon Sanderson, #1 New York Times best-selling author of The Stormlight Archive series 'A symphony of loyalty, greed, family, and betrayal set in an innovative culture!' - Tamora Pierce, #1 New York Times bestselling author of Tempests and Slaughter 'With a smartly plotted story, great world-building, flawed but fascinating characters and plenty of mystery, The Kingdom of Liars is a terrific debut' - James Islington, author of The Shadow of What Was Lost 'A richly rewarding fantasy that seethes with mysteries, fuzed with a mindscrew of a magic system. This, dear readers, is the good stuff' - Jeremy Szal, author of Stormblood 'Nick Martell's debut The Kingdom of Liars lives up to its name, with so many truths and lies interwoven that nothing is as it seems and surprises lurk across every turn of the page. Michael's tale is nothing, if not thrilling' - Ryan Van Loan, author of The Sin in the Steel 'An impressive fantasy debut that creates a solid foundation for (hopefully) a much larger narrative to come...' - Kirkus Reviews "This smart, briskly told high fantasy entertains all the way until the unexpected end' - Publishers Weekly ...Show more
$29.99
AUD
Category: Fantasy & Sci-Fi | Series: The\Bone Season Ser.
Paige Mahoney has eluded death again. Snatched from the jaws of captivity and consigned to a safe house in the Scion Citadel of Paris, she finds herself caught between those factions that seek Scion's downfall and those who would kill to protect the Rephaim's puppet empire. The mysterious Domino Program me has plans for Paige, but she has ambitions of her own in this new citadel. With Arcturus Mesarthim her former enemy at her side, she embarks on an adventure that will lead her from the catacombs of Paris to the glittering hallways of Versailles. Her risks promise high reward- the Parisian underworld could yield the means to escalate her rebellion to outright war. As Scion widens its bounds and the free world trembles in its shadow, Paige must fight her own memories after her ordeal at the hands of Scion. Meanwhile, she strives to understand her bond with Arcturus, which grows stronger by the day. But there are those who know the revolution began with them and could end with them . . . ...Show more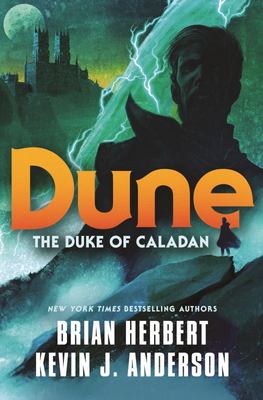 $32.99
AUD
Category: Fantasy & Sci-Fi
A legend begins in Dune: Duke of Caladan - first in the Caladan Trilogy which will lead into the events of the original Dune.   Leto Atreides, Duke of Caladan and father of the Muad'Dib. While all know of his fall and the rise of his son, little is known about the quiet ruler of Caladan and his partner Jessica. Or how a Duke of an inconsequential planet earned an emperor's favor, the ire of House Harkonnen, and set himself on a collision course with his own death. This is the story.      Through patience and loyalty, Leto serves the Golden Lion Throne. Where others scheme, the Duke of Caladan acts. But Leto's powerful enemies are starting to feel that he is rising beyond his station, and House Atreides rises too high. With unseen enemies circling, Leto must decide if the twin burdens of duty and honor are worth the price of his life, family, and love. ...Show more
$22.99
AUD
Category: Fantasy & Sci-Fi | Series: Rampart Trilogy Ser.
'CAPTIVATING . . . AN EPIC POST-APOCALYPTIC FABLE' Kirkus on The Book of Koli The Fall of Koli is the third and final novel in the breathtakingly original Rampart trilogy - set in a strange and deadly world of our own making. The world that is lost will come back to haunt us . . . Koli has come a lon g way since being exiled from his small village of Mythen Rood. In his search for the fabled tech of the old times, he knew he'd be battling strange, terrible beasts and trees that move as fast as whips. But he has already encountered so much more than he bargained for. Now that Koli and his companions have found the source of the signal they've been following - the mysterious "Sword of Albion" - there is hope that their perilous journey will finally be worth something. Until they unearth terrifying truths about an ancient war . . . and realise that it may have never ended. Praise for the Rampart triology: 'This is a BEAUTIFUL book. Gripping, engaging, and absolutely worth the time it takes to burrow yourself into its reality. I can't recommend it highly enough' Seanan McGuire 'Narrator Koli's inquisitive mind and kind heart make him the perfect guide to Carey's immersive, impeccably rendered world' Kirkus 'Carey writes with compassion and fire - strange and surprising and humane' Lauren Beukes 'Koli embarks on a journey as perilous as it is enlightening . . . Enthralling' Guardian The Rampart Trilogy: The Book of Koli The Trials of Koli The Fall of Koli ...Show more
$22.99
AUD
Category: Fantasy & Sci-Fi | Series: Raven's Blade Ser.
The Black Song is the action-packed conclusion to the Raven's Blade series by Anthony Ryan, which began with The Wolf's Call. The Steel Horde has laid waste to the Venerable Kingdom, unleashing a storm of fire and blood. Now the leader of this mighty host - Kehlbrand, the warlord who thinks himself a g od - turns his eyes to the other merchant kingdoms. No one can stop his divine conquest. No one, perhaps, except Vaelin Al Sorna. Yet Vaelin is on the run, his own army in disarray. Worse, the new blood song he has acquired is as much a curse as a blessing, and seeks to guide him down a path far darker than he could have imagined... Praise for the Raven's Blade series: 'Robin Hobb meets Joe Abercrombie . . . This is fantasy with a totally legendary feel' Fantasy Book Review 'The Wolf's Call is everything a fantasy fan could ever wish for' Booknest 'Anthony Ryan's best work since the release of his incredible debut . . . fantastic storytelling' Novel Notions 'An immensely satisfying, top-notch adventure fantasy' Kirkus Books by Anthony Ryan: Raven's Shadow Blood Song Tower Lord Queen of Fire Raven's Blade The Wolf's Call The Black Song Draconis Memoria The Waking Fire The Legion of Flame The Empire of Ashes ...Show more
$32.99
AUD
Category: Fantasy & Sci-Fi
It started with poison and rebellion. It continues with war and witchcraft. The deadly siege of Silasta woke the ancient spirits, and the city-state must find its place in this new world of magic. But people and politics are always treacherous, and it will take all of Jovan and Kalina's skills to save t he city-state when witches and assassins set their sights to domination. Poison was only the beginning . . .   ...Show more
$22.99
AUD
Category: Fantasy & Sci-Fi | Series: The\Legacy Trilogy Ser.
Warfare, myth and magic collide in Legacy of Steel, the spectacular sequel to Matthew Ward's acclaimed fantasy debut, Legacy of Ash. A year has passed since an unlikely alliance saved the Tressian Republic from fire and darkness - at great cost. Thousands perished, and Viktor Akadra - the Republic's ch ampion - has disappeared. While the ruling council struggles to mend old wounds, other factions sense opportunity. The insidious Parliament of Crows schemes in the shadows, while to the east the Hadari Emperor gathers his armies. As turmoil spreads across the Republic, its ripples are felt in the realms of the divine. War is coming . . . and this time the gods themselves will take sides. Praise for the series: 'A hugely entertaining debut' John Gwynne 'Epic fantasy as it should be; big, bold and very addictive' Starburst 'Incredible action scenes' Fantasy Hive 'Magnificent and epic' Grimdark Magazine ...Show more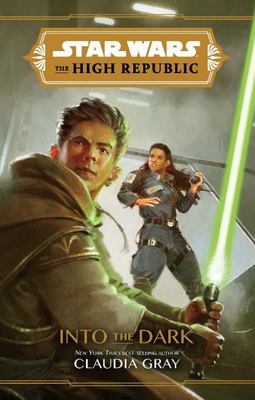 $19.99
AUD
Category: Fantasy & Sci-Fi
Long before the Clone Wars, the Empire, or the First Order, the Jedi lit the way for the galaxy in a golden age known as the High Republic! Padawan Reath Silas is being sent from the cosmopolitan galactic capital of Coruscant to the undeveloped frontier-and he couldn't be less happy about it. He'd rathe r stay at the Jedi Temple, studying the archives. But when the ship he's traveling on is knocked out of hyperspace in a galactic-wide disaster, Reath finds himself at the center of the action. The Jedi and their traveling companions find refuge on what appears to be an abandoned space station. But then strange things start happening, leading the Jedi to investigate the truth behind the mysterious station, a truth that could end in tragedy ... ...Show more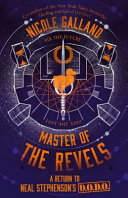 $32.99
AUD
Category: Fantasy & Sci-Fi | Series: The\Rise and Fall of D. O. D. O. Ser.
In this brilliant sequel to The Rise and Fall of D.O.D.O.-- the enthralling, history-bending adventure traversing time and space, fact and fiction, magic and science co-written with #1 New York Times bestselling author Neal Stephenson--a daring young time traveler must return to Jacobean England to save the modern world. This fast-paced sequel to the near-future adventure The Rise and Fall of D.O.DO. picks up where the original left off, as Tristan Lyons, Mel Stokes, and their fellow outcasts from the Department of Diachronic Operations (D.O.D.O.) fight to stop the powerful Irish witch Gráinne from using time travel to reverse the evolution of all modern technology.  Chief amongst Gráinne's plots: to encrypt cataclysmic spells into Shakespeare's "cursed" play, Macbeth. When her fellow rogue agents fall victim to Gráinne's schemes, Melisande Stokes is forced to send Tristan's untested, wayward sister Robin back in time to 1606 London, where Edmund Tilney, the king's Master of Revels, controls all staged performances in London. And now Gráinne controls Tilney.  While Robin poses as an apprentice in Shakespeare's Globe Theatre, Mel travels to the ancient Roman Empire and, with the help of double-agent Chira in Renaissance Florence, untangles the knotted threads of history while the diabolical Gráinne jumps from timeline to timeline, always staying frustratingly one step ahead--or is it behind? Historical objects disappear, cities literally rise and fall, and nothing less than the fate of humanity is at stake. As Gráinne sows chaos across time and space, the ragtag team of ex-D.O.D.O. agents must fix the past--in order to save the future. ...Show more