$59.99
AUD
Category: Gardening
Paul Bangay's celebrated Victorian property, Stonefields, has now been under his expert care for 15 years. Today, his vision is complete and the garden is mature and more beautiful than ever. In this new book, Paul takes the reader through the changing seasons to highlight different aspects of the garde n and the trusted design and planting principles he has applied at Stonefields. From the vibrant autumn colours in the woodland, to the jubilant flowering of the crab apple trees in October and the harvesting of vegetables in the summer, this is a delightful and exquisitely photographed journey through the garden that tells the story of its evolution since The Garden at Stonefields was published in 2013. Sharing practical advice, too, Paul explains the gardener's essential quarterly tasks as well as his favourite and recommended plants for each season. But this is also a beautiful book of reflection on a much-loved garden to which a gardener has dedicated many years of time and care. Looking back on all he has achieved in this treasured space, Paul muses on creativity, achievements and disappointments, the human connection to the changing Australian landscape and the inevitabilities of change and the passage of time. More than just an intimate tour around Stonefields today, this book is an invitation to reflect on the meaning and rich rewards of gardening itself.   ...Show more
Garden State
by Richard Allen, Kimbal Baker
$80.00
AUD
Category: Gardening
Photographed across all four seasons, The Garden State showcases the finest private gardens of Victoria from all angles, highlighting the diversity of each region. Chapters cover a range of garden types, including Rural Estates, Hill Stations, Climate Conscious gardens, Coastal Retreats and Old Curiosit ies, and cover the history of each garden, how it works within the landscape and what measures have been taken to adjust to or cope with environmental conditions.   ...Show more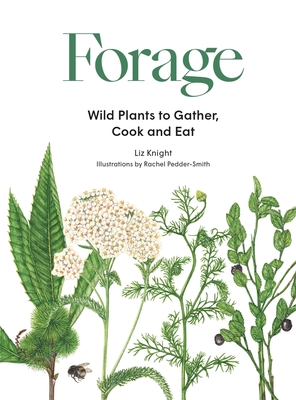 Forage
by Liz Knight
$39.99
AUD
Category: Gardening
Forage is a beautifully illustrated celebration of edible plants that can be found throughout the world. Anybody can enjoy the increasingly popular back-to-nature activity of foraging. In some countries these plants are now forgotten as food, but in others they are still celebrated for their value as nu tritious, delicious ingredients and cooking with wild plants is increasingly being adopted by mainstream restaurants. Journeying through 50 globally populated edible plants, Forage explores the culture and history of our wild food. Stunning botanical illustrations by artist Rachel Pedder-Smith accompany each plant, alongside recipes inspired by the regions of the world where they are most celebrated.   ...Show more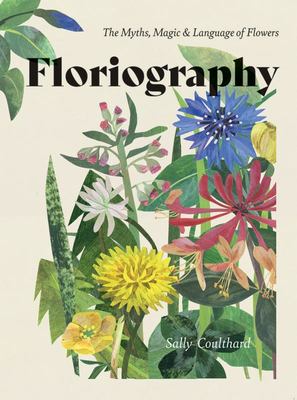 $24.99
AUD
Category: Gardening
Flowers can talk. Red roses say 'I love you', white lilies offer condolence and poppies invite us to remember. For thousands of years, humans have used flowers as a language, a short-hand for emotions and meanings. In her new book, Sally Coulthard, takes a fascinating look at floriography and shows how we still use this secret language across the world. She delves into the meanings of flowers and where they came from, whether it's ancient mythology or hedgerow folklore. Covering 50 well-loved flowers and plants, from peonies to sweetpeas, ivy to irises,Floriography is a beautifully illustrated guide that will take the reader on an intriguing journey through the history, legend, anthropology and literature of flowers, showing how modern-day society still relies on the meaning of flowers. From the Chinese lotus flower to the Celtic bluebell, the myth, magic and language of flowers is still blossoming today.   ...Show more
$30.95
AUD
Category: Gardening
Grow food for freshness. Grow food organically. Grow food to connect with nature. Whatever the goal, you don't need a lot of space to enjoy the benefits of homegrown veggies, herbs, and fruits. In Grow Food at Home, gardening expert John Tullock shows readers just how easy it is to enjoy "farm"-fresh p roduce grown right on the windowsill, the porch, or in a tiny backyard. Covering artificial lighting, hydroponics, vertical gardening, straw-bale planters, and more, the book offers even the most confined apartment dwellers plenty of options to get growing. Tullock shares all the tips and tricks readers need to make small-space gardening a success, with information on starting seeds, transplanting, succession planting, "crop" rotation, and other procedures--all tailored to the small-space garden--plus recipes to make the most of the harvest. Readers will be energized to grow a mouth-watering selection of micro-crops, from lettuces and herbs to tomatoes, cucumbers, beets, and even small fruits--no matter how little room they have available.   ...Show more
$12.99
AUD
Category: Gardening | Series: The\Little Book Of... Ser.
Bill Hicks asks: 'Why is marijuana against the law? It grows naturally upon our planet. Doesn't the idea of making nature against the law seem to you a bit... unnatural?' The Little Book of Weed looks at marijuana use from its first ever references to parents naming their children after their favourite varietals and asks the same question. Ganja, weed, cannabis, Mary Jane, blunt, chronic. The list of nicknames for marijuana is as numerous and varied as the users it appeals to. Grown in fields and hotboxes around the world, weed's influence on culture is far beyond teenagers trying pot for the very first time or chronic hippies fully immersed in the lifestyle. Howlers from politicians struggling to balance reality with perception, hilarious stand-up comedians in smoke-filled clubs, musicians whose albums defined eras and movies that put it all on film owe much of their infamy to the infamous herb. So sit back, chill out and roll up roll up for the Little Book of Weed as it emblazons the leafs. 'Herb is the healing of the nation, alcohol is its destruction.' Television interview with Bob Marley. 'When I was a kid, I inhaled, frequently. That was the point.' Barack Obama, when running for president in 2008. 'After 25 years of being fake weed dealers, it feels nice to be real weed dealers.' Kevin Smith on the launch of three new varieties of 'Snoogans' weed ahead of the long-awaited launch of the Jay and Silent Bob sequel, The Hollywood Reporter, 2020. ...Show more
$14.99
AUD
Category: Gardening
Approaching organic gardening can sometimes feel overwhelming. It can be hard enough to keep on top of the weeding without having to worry about using less plastic, avoiding pesticides and using too much water. Grow Green is a practical guide and tackles a topic close to Jen Chillingsworth's heart - gro wing sustainably. Packed with easy tips and advice, this little book reveals how to adjust your outdoor space and create a wildlife haven, while reducing your impact on the environment as you grow your own cut flowers, fruit and veg. Drawing on her wealth of knowledge, Jen will hold your hand as she takes you through all the gardening essentials, teaching you how to get started - no matter how small or big your space might be. From making your own fertilizer with leftovers, planting in pots, reducing energy consumption and conserving water, to dealing with pests and diseases, Jen removes the stress and simply shows you how to garden green. Whether you are a first-time gardener or have seasoned green fingers - discover how to get the most out of your space with Grow Green by gardening with intention. Live simply. Grow Green. ...Show more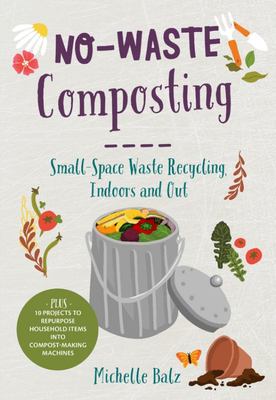 $29.99
AUD
Category: Gardening | Series: No-Waste Gardening Ser.
No-Waste Composting includes step-by-step plans for multiple small-scale indoor and outdoor composting systems that turn repurposed household items into containment systems for composting kitchen scraps and yard waste.
$27.99
AUD
Category: Gardening
'Where once house plants were the province of an older generation who had the time, knowledge and space to tend them, they're now proving popular with a younger, cooler crowd.' - the Telegraph House plants can change a home in an instant. A flash of colour, a calming influence, they are adaptable, affor dable and - if you know how - easy to care for. In Plant, horticultural expert and author of Prick, Gynelle Leon, gives you all the knowledge you need to help your plants thrive. Featuring: A plant gallery showcasing some of the very best house plants A chapter of styling ideas to inspire you to show your plants and their best A care guide with all you need to know to help your plants thrive ...Show more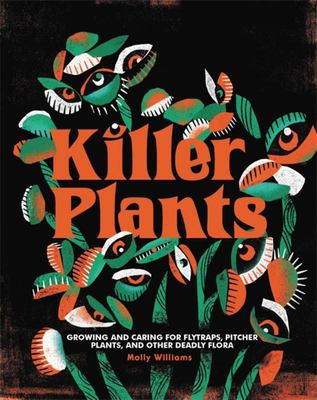 $26.99
AUD
Category: Gardening
Explore the darker side of nature with this accessible guide to choosing, growing, and caring for carnivorous and predatory plants like Venus flytraps, pitcher plants, sundews, and other spooky guys. Carnivorous plants: they're weird, they're gorgeous, and they're the perfect addition to your urban jun gle of pothos, snake plants, and succulents. However, they can also be intimidating to grow and care for. Let Killer Plants be your guide as it walks you through the different types of carnivorous plants and how to keep each variety alive and well. The book answers the many questions you may have surrounding these freaks of nature, such as: Where the heck do I buy a pitcher plant? Can I grow it from a seed? Do I need to feed my carnivorous plant flies, or can it survive on water and light alone? What carnivorous plants are safe to have around pets and kids? I have a gnat problem -- what predatory plant can help? ...Show more
$80.00
AUD
Category: Gardening
The latest in the popular Life & Love Of series by Lewis Blackwell Showcasing the work of the world's leading nature photographers, The Life & Love of the Forest is a breathtaking visual tour of our most remarkable woodlands.   Author Lewis Blackwell takes us on an extraordinary journey with ess ays and deep captions that explore the science and incredible histories of everything from seedlings, thickets, and underbrush to the extraordinary trees themselves. Capturing the beauty of these vibrant, fascinating landscapes, this book celebrates the spectacular power of forests around the world.  ...Show more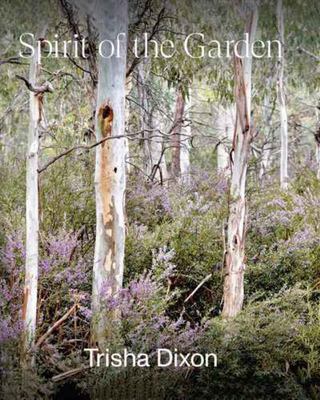 $65.00
AUD
Category: Gardening
Gardens can be formal or wild, serene or ostentatious, native or exotic, colourful or monochrome —according to Trisha Dixon, if we like a person, we will probably like their garden In a series of written reflections, interwoven with her evocative, painterly photographs, Trisha explores the relationship that exists between ourselves, our gardens and the natural landscape. Beyond the design and the plants, there is the feel of the garden, which captures the heart from the moment you enter a landscape and stays with you long after you have left. In a chapter on Gardens of the Mind, Trisha explores how artists, thinkers and writers have acknowledged and found value in the spirit of gardens and landscapes. Socrates found truth and beauty beyond Athens' city walls in a sacred grove. Closer to home, Jorn Utzon, designer of Sydney's Opera House sought inspiration and solace in a sandstone beach cave and Arthur Boyd experienced the Shoalhaven as a Wagnerian opera or a Mozart symphony. In Our Ancient Land, Trisha writes about landscapes full of stories, songlines and tracks. She welcomes the shift away from an Anglocentric approach to landscape design to one that shows an intimate engagement with the spirit of place, an acknowledgement of the Aboriginal history and mythology embedded in the land. This is not just to be found in the ancient heart of the country. In Melbourne's Royal Park, for example, bounded by noisy traffic and high-rise buildings, landscape designer Gordon Ford has created a bush pool that you'd feel fortunate to find in the interior of the Kimberley.Her message is the need to understand and respect the environment in our garden making. By approaching nature with humility, rather than a desire to control it, we can make our gardens places of beauty and peace, which nurture body and soul. She explains different approaches to garden design, exploring the teachings of landscape architects and designers of renown. And she frames this in the context of a harsh and changing climate that we need to embrace. Full-colour photographs show the golden glow of seed heads, a Eucalypt reflected in a still pool, magnificent angophoras and mossy outcrops in an escarpment garden on Sydney's Northern Beaches. Here is Annie Snodgrass' Jilba garden in Young, bursting with a Mediterranean palette of greens, purples and white. Here is Philip Cox's South Coast retreat, showing a total harmony of landscape and understated, rustic architecture. ...Show more