$22.99
AUD
Category: Graphic Novels | Series: The Sad Ghost Club
Ever felt anxious or alone? Like you don't belong anywhere? Like you're almost... invisible? Find your kindred spirits at The Sad Ghost Club. (You are not alone. Shhh. Pass it on.) This is the story of one of those days - a day so bad you can barely get out of bed, when it's a struggle to leave the hous e, and when you do, you wish you hadn't. But even the worst of days can surprise you. When one sad ghost, alone at a crowded party, spies another sad ghost across the room, they decide to leave together. What happens next changes everything. Because that night they start the The Sad Ghost Club - a secret society for the anxious and alone, a club for people who think they don't belong. For fans of Heartstopper and Jennifer Niven, and for anyone who's ever felt invisible. ...Show more
$14.99
AUD
Category: Graphic Novels
Illustrator James Hart makes his authorial debut in this hilarious, action-packed graphic novel series! Perfect for fans of Real Pigeons, Diary of a Wimpy Kid and Dog Man. Zeek and Arnie are best friends. They do everything together. They love solving problems, inventing machines, playing video games, c oding, reading comics, cooking (mostly Arnie) and planning WORLD DOMINATION (mostly Zeek). But when Zeek puts a microchip in Arnie's pet fish, Eleanor, things go horribly wrong . . . A super-intelligent Eleanor decides she's going to become the supreme ruler of the world. How will Zeek and Arnie stop Eleanor's fish-bot army and prevent this power-hungry fish from achieving WORLD DOMINATION? ...Show more
$22.99
AUD
Category: Graphic Novels | Series: Heartstopper Ser.
Boy meets boy. Boys become friends. Boys fall in love. An LGBTQ+ graphic novel about life, love, and everything that happens in between - for fans of The Art of Being Normal, Holly Bourne and Love, Simon. 'Absolutely delightful. Sweet, romantic, kind. Beautifully paced. I loved this book.' RAINBOW ROWE LL, author of Carry On Charlie and Nick are at the same school, but they've never met ... until one day when they're made to sit together. They quickly become friends, and soon Charlie is falling hard for Nick, even though he doesn't think he has a chance. But love works in surprising ways, and Nick is more interested in Charlie than either of them realised. Heartstopper is about love, friendship, loyalty and mental illness. It encompasses all the small stories of Nick and Charlie's lives that together make up something larger, which speaks to all of us. 'The queer graphic novel we wished we had at high school.' Gay Times This is the first volume of Heartstopper, which has now been optioned for television by See-Saw Films. ...Show more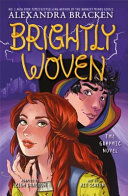 $19.99
AUD
Category: Graphic Novels
From the No.1 New York Times bestselling author of THE DARKEST MINDS comes an extraordinary graphic novel about magic, friendship and discovering your power. Extraordinary things don't happen to fourteen-year-old Sydelle Mirabil, a talented weaver who dreams about life outside of her tiny village. But t hat all changes when a mysterious young wizard named Wayland North appears and asks for Sydelle's help. He's got a shocking secret that could stop a war between kingdoms ... if he can reach the capital with the news in time. As Sydelle and Wayland race against the clock to deliver their message, they must contend with wild weather and a dark wizard who will do anything to stop them. But the sudden earthquakes and freak snowstorms may not be a coincidence. And as Sydelle discovers more about North's past and her own strange abilities, she realises that the fate of the kingdom may rest in her fingertips. ...Show more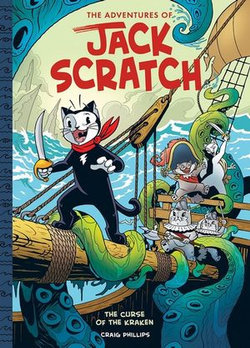 $29.99
AUD
Category: Graphic Novels
TENTACLES! TERROR! TANTRUMS! After a mysterious stranger appears at The Crafty Trout, Jack Scratch and his friends find themselves entangled in an adventure of monstrous proportions. Narrowly escaping a boatload of murderous moggies, crashing cannonballs and a treacherous seabird, Jack and crew set a co urse for the most fearsome stretch of sea known to catkind, in search of the legendary... KRAKEN! AGES: 8 plus AUTHOR: AUTHOR: Craig Phillips is a professional illustrator, working for publishers all around the world, from his studio by the shores of beautiful Lake Taupo, in New Zealand. He has created many book covers for popular children's and young adult books, as well as rock posters for bands such as Queens of the Stone Age, Red Hot Chili Peppers, DJ Shadow and the Foo Fighters. Also by Craig Phillips 'Giants, Trolls, Witches, Beasts', a graphic anthology of world tales. ...Show more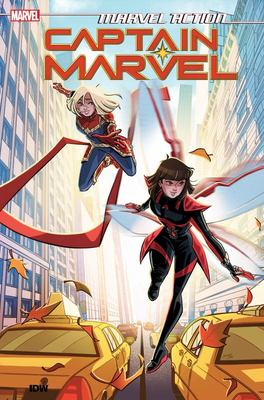 $15.99
AUD
Category: Graphic Novels | Series: Marvel Action: Captain Marvel Ser.
Carol Danvers may be used to going higher, further, faster, but on an adventure with the Unstoppable Wasp she'll be going smaller, lower, slower! She's been a fighter pilot, an Avenger, and a friend of flerken, but now she's facing her most difficult job yet... driving instructor! And teaching Nadia Va n Dyne--a.k.a. The Unstoppable Wasp!--how to drive gets a whole lot harder when A.I.M. gets ahold of some Pym Particles. Suddenly tiny, can Carol and Nadia figure out A.I.M.'s plot before it's too late?! It's a new pint-sized Marvel Action adventure! Collects Marvel Action- Captain Marvel issues #4-6. ...Show more
$24.99
AUD
Category: Graphic Novels | Series: Fangirl: the Manga
The manga adaptation of the beloved novel by #1 Bestselling author Rainbow Rowell.   "A deliciously warm-hearted nerd power ballad destined for greatness." -- New York Journal of Books   Cath is a Simon Snow fan. Okay, everybody is a Simon Snow fan, but for Cath, being a fan is her life. Cath's sister has mostly grown away from fandom, but Cath just can't let go. Now that they're in college, Cath must decide if she's ready to start living her own life. But does she even want to if it means leaving Simon Snow behind?  Cath doesn't need friends IRL. She has her twin sister, Wren, and she's a popular fanfic writer in the Simon Snow community with thousands of fans online. But now that she's in college, Cath is completely outside of her comfort zone. There are suddenly all these new people in her life. She's got a surly roommate with a charming boyfriend, a writing professor who thinks fanfiction is the end of the civilized world, a handsome new writing partner ... And she's barely heard from Wren all semester. ...Show more
The Great Gatsby: The Graphic Novel
by F. Scott Fitzgerald; Aya Morton (Illustrator); Fred Fordham (Adapted by)
$35.00
AUD
Category: Graphic Novels
A gorgeously illustrated, first-ever graphic novel adaptation of F. Scott Fitzgerald's beloved American classic. First published in 1925, The Great Gatsby has been acclaimed by generations of readers and is now reimagined in stunning graphic novel form. Jay Gatsby, Nick Carraway, Daisy Buchanan, and the rest of the cast are captured in vivid and evocative illustrations by artist Aya Morton. The iconic text has been artfully distilled by Fred Fordham, who also adapted the graphic novel edition of To Kill a Mockingbird. Blake Hazard, F. Scott Fitzgerald's great-granddaughter, contributes a personal introduction. This quintessential Jazz Age tale stands as the supreme achievement of Fitzgerald's career and is a true classic of 20th-century literature. The story of the mysteriously wealthy Gatsby and his love for the beautiful Daisy is exquisitely captured in this enchanting and unique edition. ...Show more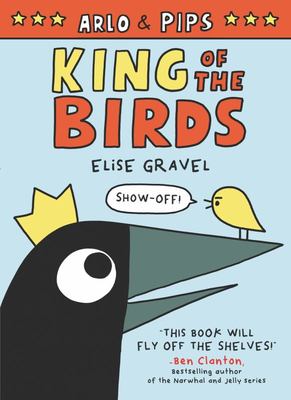 $12.99
AUD
Category: Graphic Novels | Series: Arlo and Pips
Perfect for fans of Narwhal and Jelly, Arlo & Pips: King of the Birds is the first in a new early graphic chapter book series about the friendship between Arlo, an arrogant crow, and a sarcastic little bird named Pips. Like most crows, Arlo has a big brain. But Arlo has something else: a little pal who's not afraid to tell him when he's being insufferable In the first of three episodes, a battle of the brains and bird-to-bird banter soon turns into an unexpected friendship. Arlo and Pips' adventures include a visit the big city and the beach on their hunt for shiny things and French fries. Cool crow facts are included throughout the book. Arlo & Pips is the HarperCollins Canada Kids' Top Pick for this fall ...Show more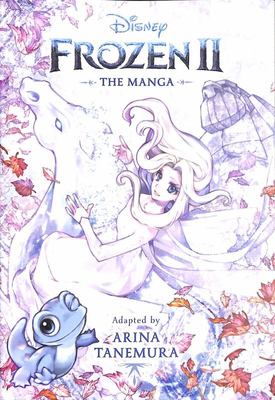 $22.99
AUD
Category: Graphic Novels | Series: Frozen 2 Ser.
The manga tie-in to Disney's phenomenally successful sequel, Frozen 2! An Adventure North... Why was Elsa born with magical powers? The answer is calling her and threatening her kingdom. Together with Anna, Kristoff, Olaf, and Sven, she'll set out on a dangerous but remarkable journey to discover her past in order to save their future. Are Elsa's powers enough to see her through their adventure into the unknown? ...Show more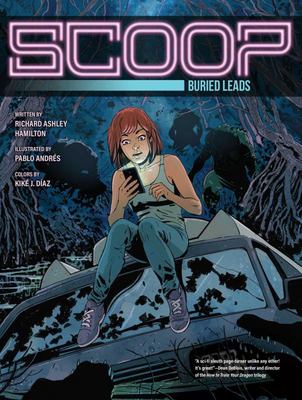 Scoop - Buried Leads
by Richard Ashley Hamilton; Pablo Andrés (Illustrator); Kiké J. Díaz (Illustrator)
$22.99
AUD
Category: Graphic Novels | Series: Scoop Ser.
When a hometown hero is charged with murder, teenage investigator Sophie Cooper dives into the investigation, balancing her internship, her upcoming quince era, and the drama of high school with the twisting, amazing case. There is more to Miami teenager Sophie Cooper's second major case as a teenage in vestigator/ journalist than meets the eye. In Scoop: Truther Dare, Sophie's newfound fame as an investigative reporter leads to her next case as a famous local chef is charged with the murder of his ex-wife. Despite overwhelming evidence, the hometown hero maintains his innocence and wants Sophie's help in finding the real killer. Can she pull it off, considering that she has to deal with her hectic internship at WMIA 7, planning her upcoming quince era, and the overwhelming drama of high school? As a new extraterrestrial presence in Florida's everglades reveals ties to Sophie's past, the case takes her in directions no one could have imagined. ...Show more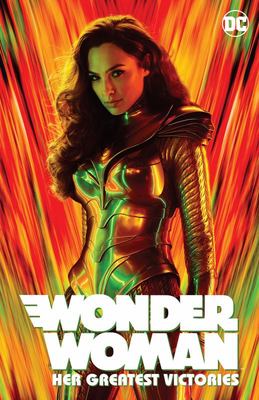 $22.99
AUD
Category: Graphic Novels
Prepare for the highly anticipated movie Wonder Woman 1984, the sequel to the 2017 blockbuster hit Wonder Woman starring Gal Gadot, with this trade paperback featuring stories about the Princess of the Amazons from some of the best writers and artists in the industry   This is the ultimate graphic no vel companion collection to the Wonder Woman 1984 movie, premiering in 2020. This graphic novel contains stories from legendary writers and artists, and features Wonder Woman's greatest allies and enemies. ...Show more