$45.00
AUD
Category: Music
Billie Eilish is a phenomenon. With distinctive visual flare and darkly poignant lyrics that are unparalleled among music icons of the 21st century, Billie is a musician who stands out from the crowd. Between her record-shattering award-winning music and her uncompromising and unapologetic attitude, it' s no surprise that her fanbase continues to grow by millions month after month. She is that rare combination of wildly popular and highly respected for her prodigious talent, a once in a generation superstar.     Now in this stunning visual narrative journey through her life, she is ready to share more with her devoted audience for the first time, including hundreds of never-before-seen photos. This gorgeous book will capture the essence of Billie inside and out, offering readers glimpses into her childhood, her life on tour, and more. A must-have for any fan.   ...Show more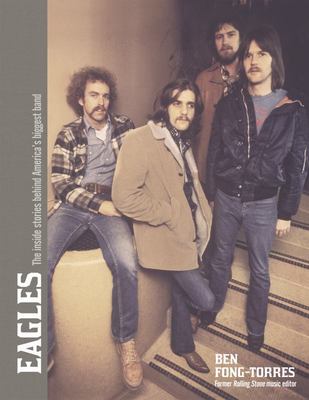 $39.99
AUD
Category: Music
Eagles: Take It To The Limit is the fascinating inside story of one of the greatest rock bands of all time, written by one of music journalism's most influential voices. Ben Fong-Torres was at Rolling Stone magazine when the Eagles were a cover story in 1979. He followed the band's career, interviewed t hem himself, and even played in the now-famous Eagles vs Rolling Stone magazine softball match. Filled with anecdotes and insights spanning almost 50 years, Take It To The Limit follows the Eagles as the band changed line-up, toured the world, made the best-selling album in American history, split up, and finally reunited. Fully updated in anticipation of their 50th anniversary, this is an exceptional tribute to one of the great American bands.   ...Show more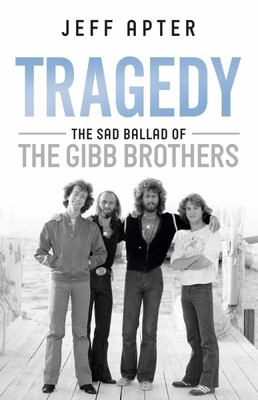 $22.99
AUD
Category: Music
The rise and fall of the brothers Gibb is perhaps the greatest saga in Australian music history.Despite several rebirths in a career that spanned many decades, it seemed that tragedy followed the Gibbs like a curse. For every incredible career high there was a hefty personal downside: divorce, drunkenne ss and death seemed as synonymous with the Gibbs as falsetto harmonies, flares and multi-platinum record sales.Not long before his death, Robin made it clear that he believed the Gibbs had been forced to pay the highest possible cost for their success. 'All the tragedies my family has suffered is a kind of karmic price we are paying for all the fame and fortune we've had.'This is the story of the brothers' incredible careers and an examination of the Gibb 'curse', an all-too-human look at the rollercoaster ride of fame. ...Show more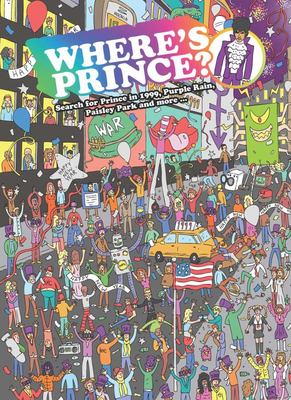 $29.99
AUD
Category: Music | Series: Where's? Ser.
This highly-detailed and interactive book is a game of hide-and-seek, where the reader must track down Prince on every page.   Illustrated with incredible detail by British artist Kev Gahan, this book is an interactive homage to one of music's greatest: Prince Rogers Nelson.   Prince's extraordinary cultural significance was highlighted by the worldwide outpouring of love following his tragic passing in April 2016. A huge influential source to many in the fields of music and art, Prince towers as a cultural figure of the twentieth (and into the twenty-first) century. Celebrate his enormous life in this interactive adventure book.   On each page, Prince lies in wait, ready for the eagle-eyed reader to spy him among the crowds. These huge illustrations capture the set of Purple Rain, the labyrinth Paisley Park studios, and more This book is bursting with super-superfan references, and is the ultimate gift for any Prince fan. (Which is anyone with a heart, right?) ...Show more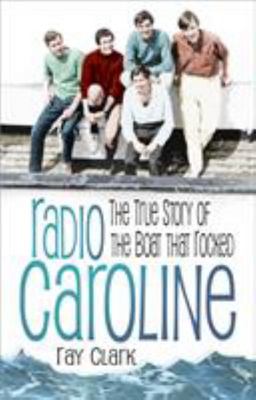 $29.99
AUD
Category: Music
In March 1964, a ship with a towering 168ft-high steel transmitting mast anchored just beyond British territorial waters, started to broadcast . . . And a legend was born.RADIO CAROLINE was the world's most famous pirate radio station in the 1960s, '70s and '80s. But while thousands of listeners were tu ning in across the country, it wasn't always smooth sailing behind the scenes. Though she was financed by respectable city money men initially, Caroline faced many challenges: political opposition, financial worries, technical problems and, of course, the dangers and difficulties of the sea. She defied authority, helped to transform attitudes and promoted musical innovation, love and peace throughout her trials. Radio Caroline is remembered as an icon of the Sixties but actually continued on through the Seventies and Eighties, and still broadcasts today. Featuring unpublished interviews with the 'pirate presenters' who were there, Ray Clark, former Radio Caroline DJ, tells the captivating story of the boat that rocked. ...Show more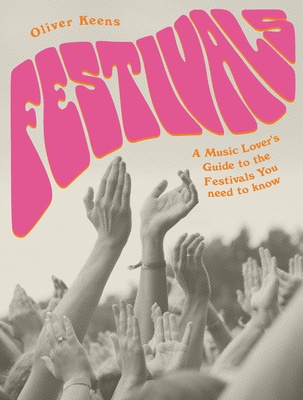 $35.00
AUD
Category: Music
Festivals is a must-have guide to the world's best and most memorable music festivals - a list of all those you need to know and those you should experience. Discover the compelling stories behind the most significant and exciting events around the world which shape music and festival culture. This ins pirational global guide showcases 50 bucket list festivals with photographs, posters, facts and figures, and draws attention to hundreds more to explore. Highlighting festival giants and jazz classics, pop powerhouses and indie favourites to dance scene darlings and punk rock adventures, we travel from Woodstock, Glastonbury, Coachella and Roskilde to Fuji Rock, Tomorrowland, Burning Man and Afro Punk. Here, the unique experience of a music festival is evocatively captured and an overview of the rise of the wonderful world of festival culture as we know it today revealed. ...Show more

$19.99
AUD
Category: Music | Series: In Pictures Ser.
The best-selling band in history, with sales of over a billion, The Beatles - John Lennon, Paul McCartney, George Harrison and Ringo Starr - have had more number-one albums and sold more singles in the UK than any other act, and achieved more sales in the USA than any other artist. They became one of th e most critically acclaimed acts in popular music. Formed in Liverpool in 1960, The Beatles had their roots in skiffle and 1950s rock 'n' roll, but as their career progressed they dabbled in many musical forms, including pop ballads and psychedelic rock. In the early days, they honed their skills playing clubs in their hometown and Hamburg, Germany, while manager Brian Epstein polished their act. He brokered a record deal with EMI producer George Martin, who helped the band make the most of their musical potential. SALES POINTS: * A nostalgic and affectionate look at Britain's most famous pop group * Including almost 300 photographs from the extensive Mirrorpix archives * The Beatles remain the best-selling band in history, with over a billion sales 275 colour and b/w photographs ...Show more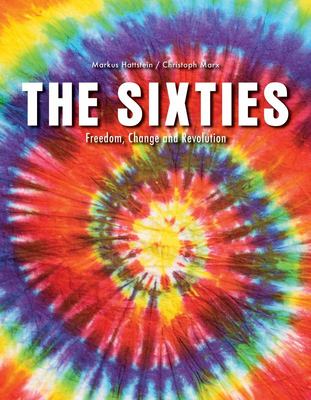 $24.95
AUD
Category: Music
An illustrated timeline of a transformative decade. In the 1960s, social systems worldwide saw fundamental social and political change. In the U.S., civil rights movements fought against segregation; in Western Europe, students rejected stagnant post-World War II ideologies; and in South America, Afri ca and the Far East, countries broke free from colonial and military oppressors. For a time, a new idealism rose, especially among America's young, which culminated in the "summer of love" in 1967 and the Hippie counterculture. The decade would end tumultuously however with protest movements driven by American Indians, gays and women demanding recognition and equal rights. Politically, a new world order was on the rise. The Soviet Union and Eastern bloc would take shape leading to the Cuba crisis and the Berlin Wall. Protestors around the world became a voice against interventionist policies, including the Vietnam War from which the U.S. was forced to retreat after losing thousands of young lives. By the end of the decade, the North-South and East-West divides were deeply entrenched, a wave of dictators had taken power, the Cold War and the anti-nuclear movement were in full swing and the U.S. had landed a man on the moon. The Sixties: Freedom, Change and Revolution chronicles this chaotic decade by laying out a timeline of 100 key events driven by people, technology, politics, societal change, popular culture and more. Some years were more eventful than others and these get more pages. Each spread covers a single year within the decade, presenting a full complement of succinct text and photographs. This book is a fascinating album for those who lived in the 60s and a vivid introduction for those born afterwards. It is also an excellent starting point for projects and further reading about a vast variety of topics and issues, all of them part of the foundation on which our world now rests. ...Show more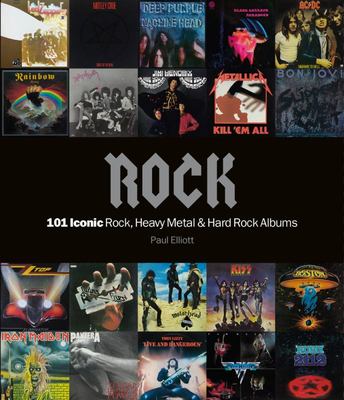 $59.99
AUD
Category: Music
The 1970s was the era when the great heavy metal pioneers laid down the blueprint for everything that was to come after, forefathers like Black Sabbath and Deep Purple dominated. But as metal began to take hold in the mainstream--and then began to diversify--bands such as Judas Priest, Iron Maiden, Meta llica and M tley Cr e made their presence felt among new fans, and it continues to evolve today with bands like Clutch and Ghost. Providing an extensive overview of the music and the stories behind each album, this inclusive reference chronicles the history and development of heavy metal, including sub-movements such as death metal, rap-rock, grunge, industrial rock, grindcore, nu metal, and stoner rock, illustrated with iconic album covers and archive photographs. ...Show more
$24.99
AUD
Category: Music
The first ever complete, illustrated history of Fleetwood Mac, the legendary band that has sold more than 100 million records worldwide. This is the ultimate history of world-renowned Fleetwood Mac. From its blues origins in the 1960s to its pop superstardom in the 1970s and 1980s to its 2015 reunion, F leetwood Mac has endeared itself to audiences worldwide. Fleetwood Mac: The Complete Illustrated History covers the band's illustrious career through a carefully researched text and myriad photographs and memorabilia, including some rare and little-seen items. Spanning the band's 50+ years and seventeen studio albums, this roller-coaster history highlights details that will surprise even the most loyal followers. Fans will read about the tumultuous period in the 1970s when the band was tearing apart in a crucible of broken relationships and internal discord-all to be followed by one of the best rock albums of all time, Rumours, which featured such enduring hits as 'Dreams,' 'Don't Stop,' and 'Go Your Own Way.' Fleetwood Mac: The Complete Illustrated History touches on all the classics you know by heart and covers the entire breadth of Fleetwood Mac's journey. ...Show more
$49.99
AUD
Category: Music
Upon first publication, this book was the first to examine and assess all of John Lennon's solo work. This updated edition includes lyrics and is released on the 40th anniversary of his death and the 80th anniversary of his birth.